Your school is purchasing new educational technology (edtech), but still needs to decide where to house this new technology. There are lots of options for where this edtech could go, but the "right" location differs from school to school. Should your school create a full lab dedicated to the new edtech? Add it to an existing classroom? Put it in a library or media center?
Here are the benefits of three different set-ups to help decide what is right for your school.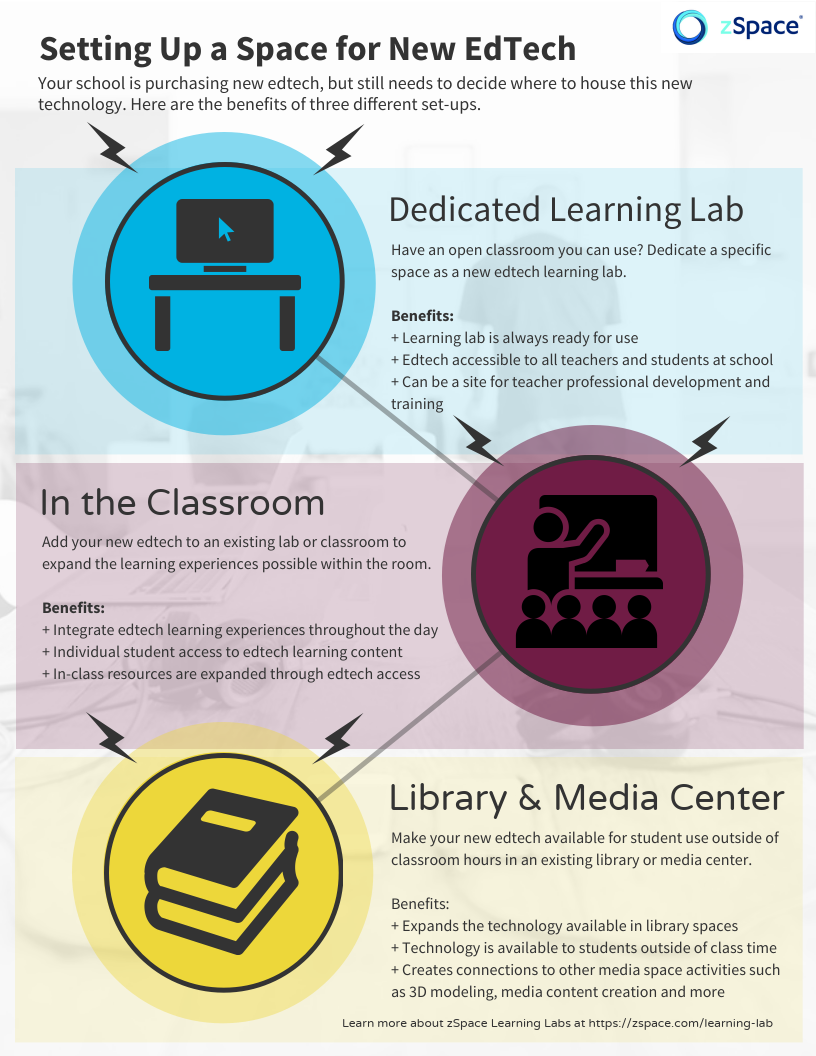 ---
Learn more about zSpace Learning Labs at http://zspace.com/learning-lab.